WELCOME TO THE LITTLE SHOP OF HORRORS BLOG CREW!!!
Rules:
1. Comment to claim. One claim per LJer.
2. No double claims.
3. First come first served. Please check the comments just in case.
4. You don't need to friend me to join. All of my blog crews are open to the general LJ-public.
5. Wankers will be chopped up and fed to Audrey II.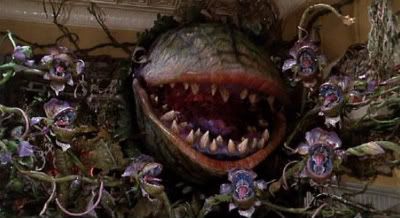 Claims List
Seymour Krelborn
mellamomuyloco
Audrey Fulquard
ainohimeliz
Mr. Gravis Mushnik
Orin Scrivello, DDS
Crystal
foreverharley
Ronette
countrybunny
Chiffon
Audrey II (the plant)
Posted via LiveJournal app for iPhone.
Current Location:

down on Skid Row

Current Mood:

quixotic

Current Music:

Ellen Greene - "Somewhere That's Green"