STOP! PLEASE READ THIS BEFORE CLAIMING! THIS IS A SLIGHTLY DIFFERENT KIND OF BLOG CREW!
I love secret words...unfortunately, I can't marry them, but I came up with an idea for how I can claim them and you can too. Here for your claiming enjoyment (or to just humor me) you can claim one of my six favorite words!
The rules are simple:
1. Comment to claim. One claim per LJer.
2. No double claims.
3. First come first served. Please check the comments just in case.
4. Don't start wank with me. It isn't worth it.
5. Only the six listed words are available to claim.
6. What? You say, "This is stupid idea for a Blog Crew and I'm a moron for thinking it up?" I know you are, but what am I?
Available Claims

Autoeroticasphyxiation: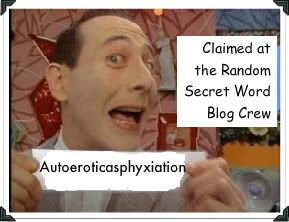 COMMENT TO CLAIM!!!

Hexakosioihexekontahexaphobia:


COMMENT TO CLAIM!!!

Hippopotomonstrosesquipedaliophobia: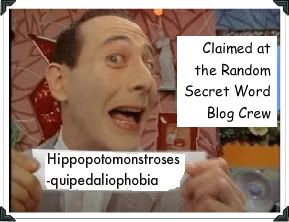 CLAIMED BY
ainohimeliz

Incoherent: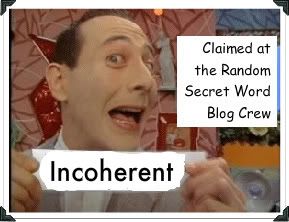 COMMENT TO CLAIM!!!

Oxymoron: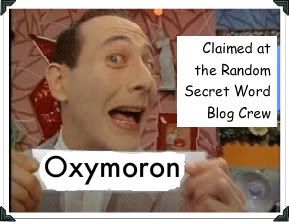 COMMENT TO CLAIM!!!

Shtup: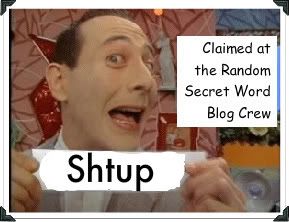 CLAIMED BY
foreverharley
Current Mood:

creative