THE AVATAR DOLLS SAY, "OUR EARTH IS IN PERIL, BUT WE CAN STILL SAVE IT! ALL PLANETEERS ARE WELCOME TO JOIN AND CLAIM. FIRST COMMENT; FIRST SERVED. VILLAIN CLAIMS(LOOTEN PLUNDER, DR. BLIGHT, ETC.) ARE AVAILABLE UPON REQUEST ONLY. ONE CLAIM PER PLANETEER! THE POWER IS YOURS!!!"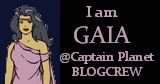 GAIA, THE SPIRIT OF EARTH, CLAIMED BY
maz_z

KWAME, THE POWER OF EARTH, CLAIMED BY
green_wing

WHEELER, THE POWER OF FIRE, CLAIMED BY
girls_are_weird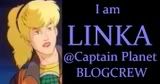 LINKA, THE POWER OF WIND, CLAIMED BY
ainohimeliz

GI, THE POWER OF WATER, CLAIMED BY
princesspolaris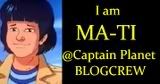 MA-TI, THE POWER OF HEART, CLAIMED BY
another_it_girl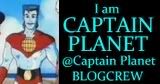 CAPTAIN PLANET, EARTH'S GREATEST CHAMPION, CLAIMED BY
sk_chan

DR. BLIGHT, THE POWER OF HATE, CLAIMED BY
batkisses

WANT MORE? JOIN
thepowerisstamp TO FIND YOUR INNER PLANETEER OR ECO-VILLAIN!
Current Location:

Hope Island

Current Mood:

creative

Current Music:

"Kizuna" from Mermaid Melody